GLUTEN FREE LONDON
I live in NW London, very close to Camden and as I hadn't been there to the market in quite some time I decided to go on a gluten free hunt.
Much to my excitement I discovered this lovely little country style stall offering very homely, comforting and extremely tasty food, all of which Gluten Free.
I was greeted with a smile and great chat from the lovely Sarah. The theme of the stall, that compliments the style of hearty, meaty food that was on offer works perfectly.
Cowboy Cottage Pie
A wild west take on traditional Cottage Pie. Made with British beef, haricot beans, smokey bacon, green bell peppers, molasses, chilies and maple syrup
Cowboy Sloppy Joe
Delicious fresh slices of hot chili cheese corn bread filled with cowboy beef, bacon 'n' beans with a Jack Daniel's BBQ glaze
Jack Daniel's Salted Caramel Sundae
Chunks of vanilla chcoclate brownie topped with a custard, salted caramel and Jack Daniel's sauce - and you can keep the glass!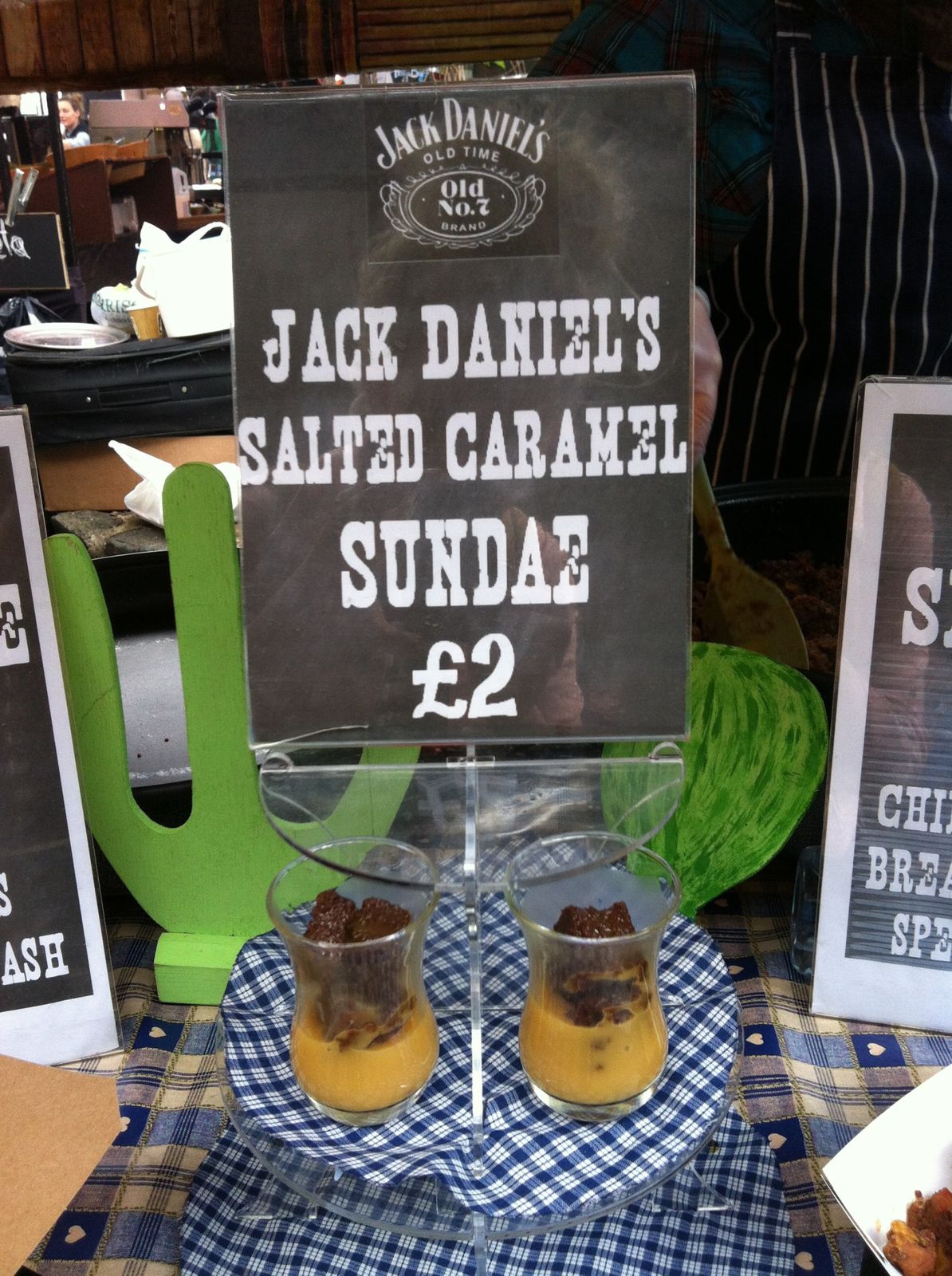 If you've got a sweet tooth this is a must!!!! Very moorish but just the right portion size. A lovely indulgent GLUTEN FREE treat.
Follow the 'Little House Kitchen' on Twitter and keep up with all the latest recipes they have to offer.
A fantastic fusion of Western America and British Fusion food and to top it off, it's Gluten Free.
If you're ever by Camden Market make sure and stop by
Gluten free
American West
& British fusion food
at Camden Lock West Yard,
London, UK.