Risotto
I have always loved Risotto but never attemped to make it until recently when I took a real craving for some lovely hearty comforting risotto (without the contamination), so with the help of my boyfriend (who is a more experienced cook than I am) we mastered a basic risotto and it was delicious!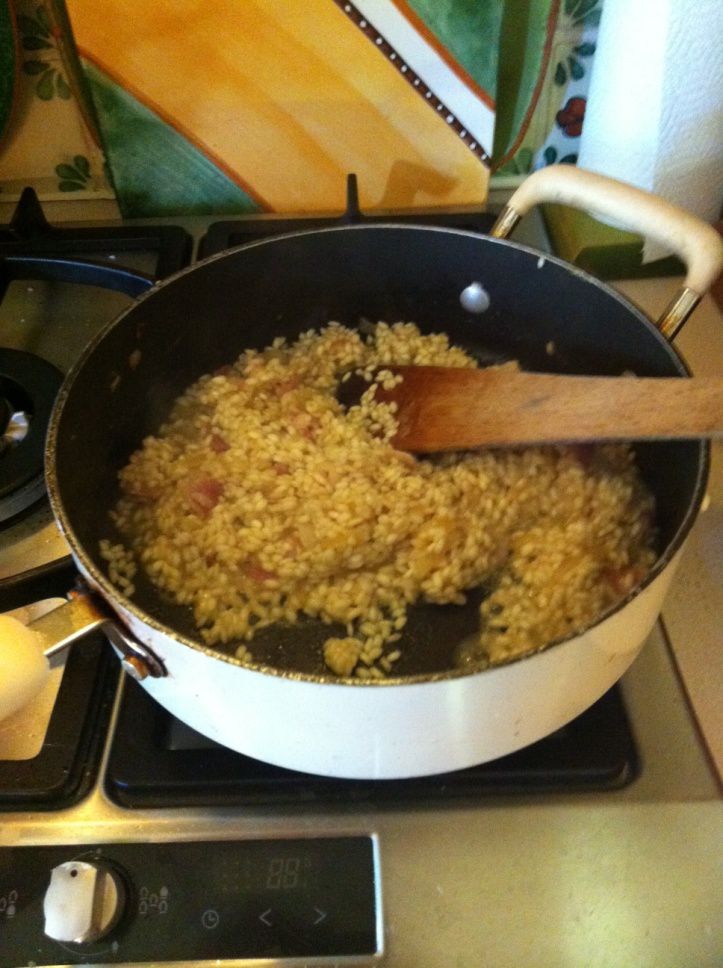 ...making a basic risotto, if on a low fibre diet then only use a small amount of onions and mushrooms and chop finely.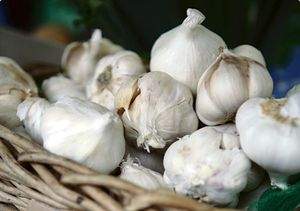 First of all risotto can contain any of your favourite ingredients so each time you make it try something new, simply add/take away one of the ingredients from the previous time you made it.
My first risotto consisted of onion, mushrooms, chicken and prawn with garlic, pepper and parmazan to taste. When making my first risotto I was on a low fibre diet as I had suffered from my first major Crohn's flare up and as I was allowed to eat white rice, meat and fish it seemed like a perfect dish that wouldn't upset my insides yet still satisfy me.
(As this was the first time eating onions and mushrooms since my Crohn's flare up I didn't go overboard with the quantity and chopped them both quite finely, these are also the first ingredients to go into the pan with some butter so after half an hour cooking time they are nicely cooked through and softened).
Ingredients for a tasty Risotto -
Butter (a generous teaspoon)
Onions (1 large onion chopped finely)
Mushrooms (8 mushrooms, if you really like mushrooms and can eat plenty of them then add as many as you like)
Chicken (2x breast fillets or I tend to cook a whole chicken and take a generous amount of chicken from that as it's tastier!)
Prawns (Raw King Prawns, 1 bag)
Bacon (4x slices chopped through)
Garlic (2 cloves or a generous spoonful of lazy garlic)
Risotto Rice (1/3 of a box will serve 2 people however I always put in half a box even if I'm cooking for myself as I have a special treat for the left over risotto for the following day)
Stock (I usually use 2 chicken stock cubes, Knorr Gluten Free or fresh stock that I make from the cooked chicken)
Parmesan Cheese (ALOT!!) (Obviously if you are sensitive to dairy then avoid putting alot in but a touch of parmesan definitely finishes it off!
Method:
-Place a generous teaspoon of butter into the pan
-Add chopped onions & mushrooms (Cook thouroughly, especially if you are on a low fibre diet as this will help them to digest easier)
-Add the chicken (unless using already cooked chicken then add in towards the end to heat through)
-Cut in some bacon (fry up lightley)
-Add Risotto rice (stir through with the other ingredients to allow it to absorb some of the juices)
-Add the chopped garlic cloves or lazy garlic
-Add stock, little & often while continuing to stir (The water should be on a low boil)
-When the rice is swelling and has a creamy look add the prawns & a little parmesan
-Continue to add stock and stir through (At this point try the rice to see if it has cooked through, if not add a little more stock and allow it to simmer on a low heat... )
-Just before you are ready to serve add a generous amount of grated parmesan (A little black pepper if you like)
-Serve (On it's own, with salad or a smaller portion accompanied by some meat/fish. I always have a very generous portion just as it is and it's delicious)
Cooking Time Approx: 30 mins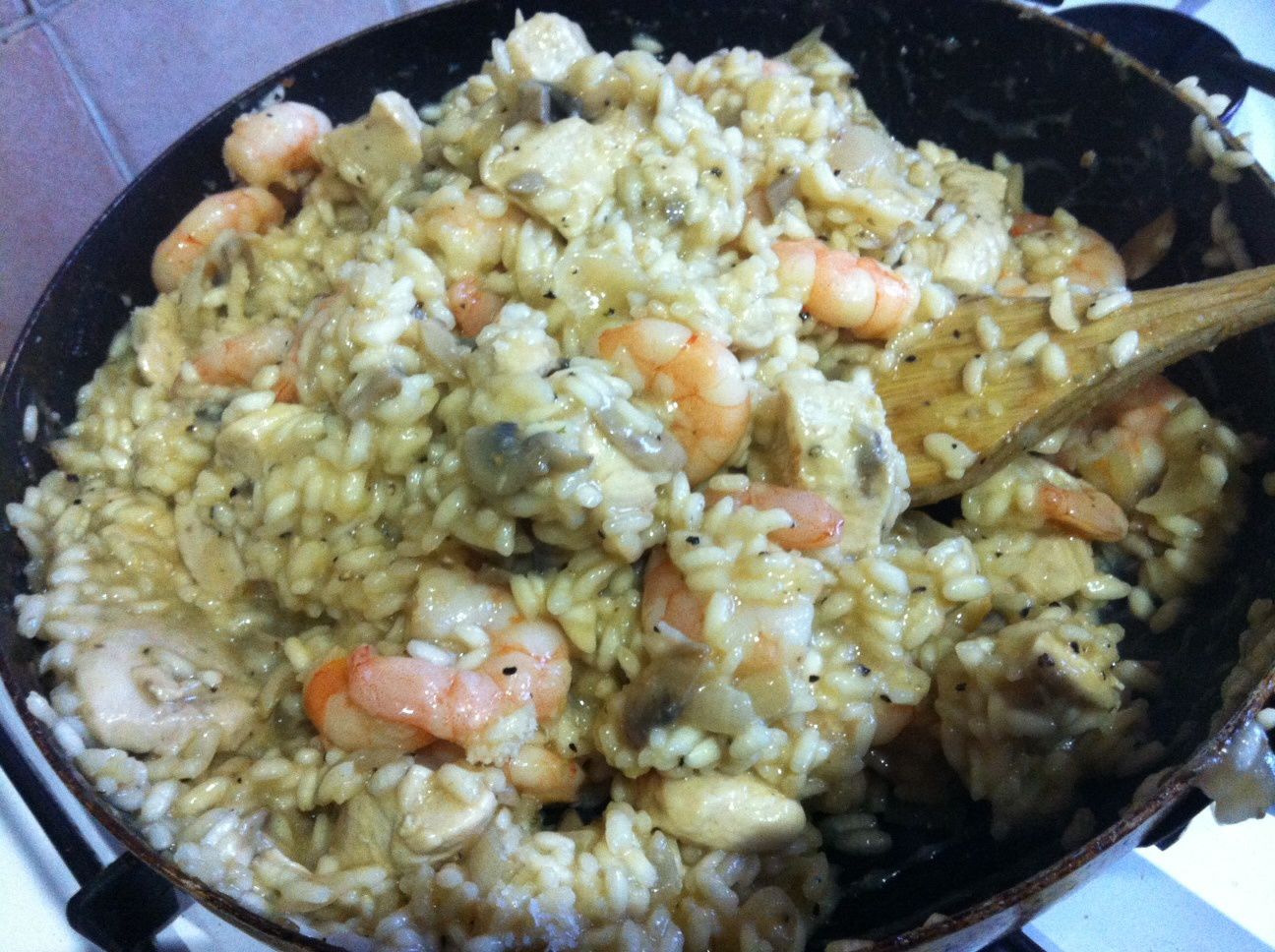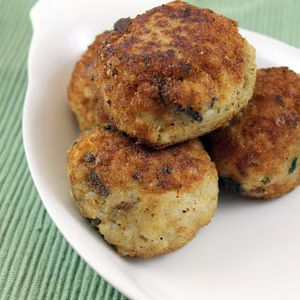 Risotto Balls!!
After enjoying a generous amount of risotto 
I look forward to the next day when I use the leftover risotto
 to make Risotto Balls! 
These are amazing... simply mould the risotto into small bite size balls and coat in egg. Put straight into a hot pan with butter/oil and rotate them often so that they don't burn on one side, having them on a moderate heat will allow them to heat through thouroughly. This is a perfect way to create a different dish and you can accompany it with some salad, garlic mayo, sweet chilli dipping sauce or perhaps some chopped mushrooms cooked in Boursin garlic and herb cheese which is incredible!!
(Having cold rice is not advised with those with a sensitive stomach as there are plenty of bacteria and this may make you feel unwell however it is completely safe to reheat rice as long as it is piping hot)