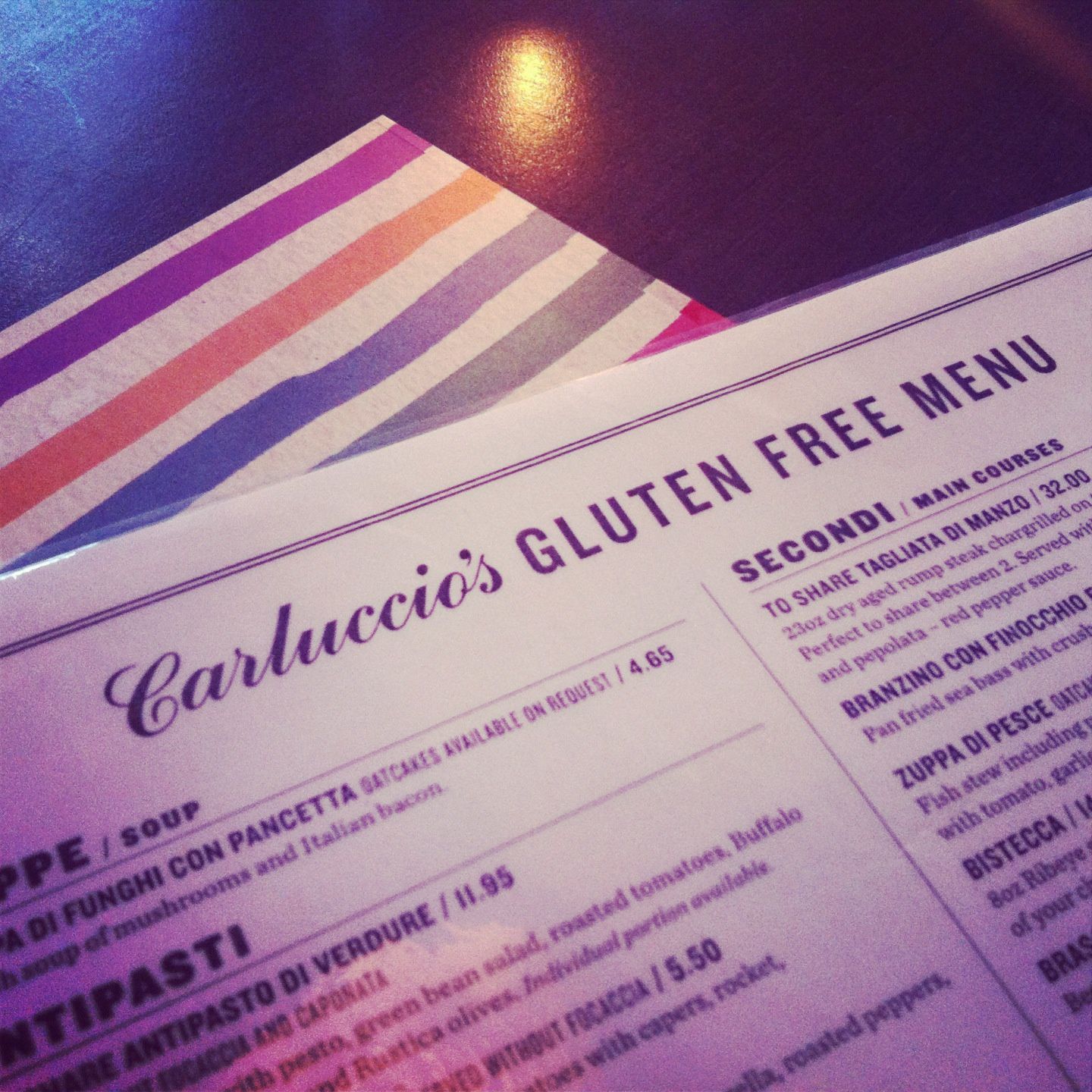 Carluccio's, a fantastic Italian restaurant that offers a superb Gluten Free menu!
I absolutely love this restaurant and it would always be a top contender when going for a meal out.
The wide ranging menu always enables me to choose something new each time. I love their italian sausage pasta, special risotto dish of the day (as I'm a bit obsessed with risotto) and recently have been trying alot more of their Antipasti dishes including the parma ham or the chicken liver pate with oatcakes & cornichons.
The pate, in particular, was very delicious although as it is accompanied with oatcakes this may cause an issue to some of you with Coeliac Disease as some Coeliac's can tolerate oats and some can't. Those suffering with a bad Crohn's flare up should also avoid eating oats as they are high in fibre and will only add to any pain and discomfort.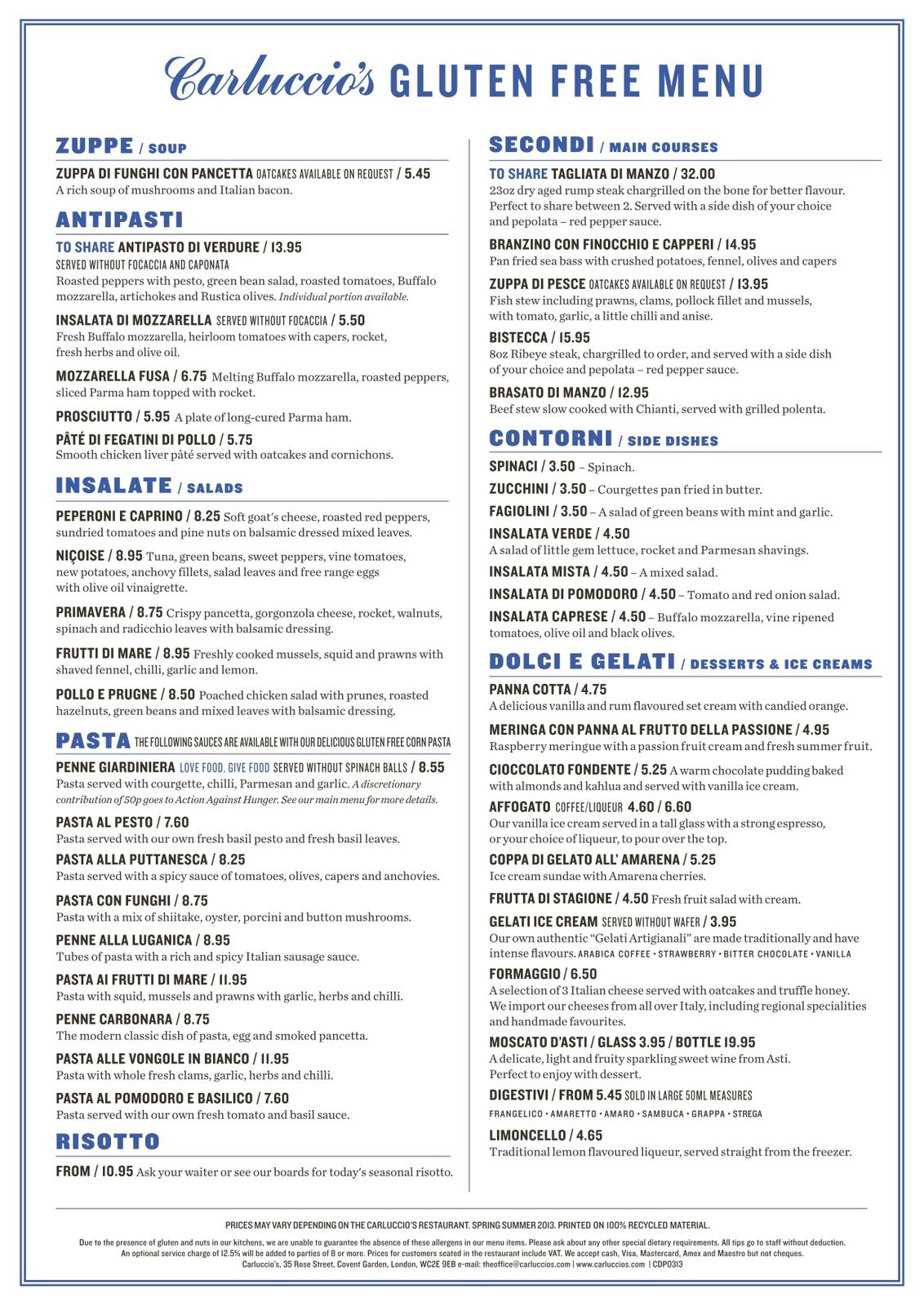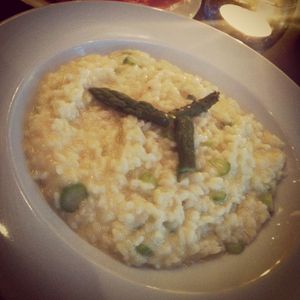 Risotto is without a doubt a foodie favourite of mine, I make my own risotto about once a week and am always trying to add or change up the ingredients.
I enjoyed a delicious Asparagus Risotto!